Exploring London on a Hop-On Hop-Off Bus: A Comprehensive Guide
Exploring London on a Hop-On Hop-Off Bus: A Comprehensive Guide
Sep 29th, 2023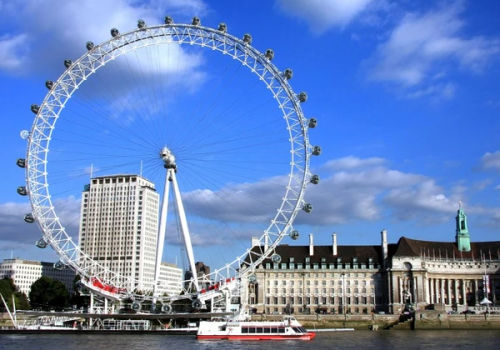 Exploring London on a Hop-On Hop-Off Bus: A Comprehensive Guide
The dynamic capital of the United Kingdom, London, is home to many well-known sites and a rich tapestry of culture and history. A Hop on Hop off London Bus tour provides travelers with a handy and adaptable approach to experience the city's many attractions. This thorough guide attempts to arm you with all the knowledge you require to enjoy your Hop-On Hop-Off bus tour of London to the fullest.
Routes and Itineraries
Multiple Hop-On Hop-Off Bus companies in London provide a variety of routes, each of which covers a variety of attractions. The most well-known sites in the city, including Big Ben, Buckingham Palace, and the Tower of London, are frequently covered by the Classic Route.
While the Thames River Route highlights the city's breathtaking riverfront, the Contemporary Route may take you through hip areas and contemporary attractions. Choose the route that best fits your interests and time limits after comparing the available options.
Ticket Options and Prices
You can purchase a variety of tickets, such as 24-hour, 48-hour, or multi-day passes, to start this trip. Depending on the route and operator, prices may change. It is advised to look into any discounts, package offers, or family packages that might be offered. Online, through ticket windows, or straight from the bus drivers are all options for purchasing tickets.
Planning Your Hop-On Hop-Off Adventure
Timing is essential for a satisfying experience. When making travel arrangements, take into account the weather and busy travel times. To make the most of your exploration time, it is advisable to start early in the day. Make an itinerary that includes the landmarks and sites you really must see, leaving enough time to fully experience each place.
Tips for a Memorable Experience
Comfort Essentials: It's important to be prepared for a variety of weather scenarios because London's weather may be unexpected. Keep hydrated by carrying a reusable water bottle, especially on warm days. You can stay energized all day long with snacks like energy bars or fruits. In order to protect oneself from the sun, don't forget to pack a hat, sunglasses, and sunscreen. For sudden downpours, a tiny umbrella or raincoat can be useful.
Top Deck Seating:Select a seat on the top deck of the Hop-On Hop-Off Bus to completely take in the panoramic views and take beautiful photos. This vantage point offers clear views of London's famous sites and busy streets. As you enjoy the journey, be sure to secure your stuff because windy conditions at higher altitudes could cause items to be blown away.
Bus Schedules and Timing:Although Hop-On Hop-Off Despite the fact that buses are known for their flexibility, it is still important to pay attention to the schedules. Make sure you are familiar with the bus schedule and frequency because some routes may have longer bus intervals. Making the most of your time by planning ahead can help you avoid missing any must-see attractions.
Engage with Audio Guides:Numerous Hop-On Hop-Off Multiple language audio guides are available on buses. Utilize this function to discover the background and significance of the landmarks you pass. You can learn exciting new information and gain a deeper grasp of London's history and culture from the audio commentary.
Strategize Your Stops:It's simple to become overawed because there are so many sights along each route. Prioritize the sites you wish to see and carefully consider where to stop. When visiting larger attractions like the British Museum or the Tower of London, give yourself more time to fully study the exhibits.
Avoid Peak Hours:Try to avoid traveling during peak hours, especially during rush hour on weekdays, to prevent lengthy waits at each stop. Late afternoons or early mornings tend to be quieter and allow for a more laid-back atmosphere.
Be Adaptable:Even though having a plan is excellent, allow for spontaneity. Don't be afraid to divert from your planned route if you come upon a fascinating location or get a tip from another visitor. Unexpected discoveries sometimes lead to the most unforgettable experiences.
Landmarks and Attractions to Explore
The Hop-On Hop-Off Bus will transport you to some of London's most well-known attractions, including the magnificent Buckingham Palace, the illustrious British Museum, and the historic Tower Bridge. Don't forget to check out the lively Trafalgar Square, the artsy Southbank Centre, and the attractive Covent Garden. Your experience will be enhanced by the history and fascinating information that accompany each attraction.
Exploring Beyond the Bus Stops
Despite the Hop-On Hop-Off Bus' extensive coverage of sights, don't be hesitant to stop at additional locations. Discover the local culture and secret treasures by exploring the distinctive areas including Camden Town, Notting Hill, and Shoreditch. Consider using the London Underground for convenient transportation to locations not served by buses.
Conclusion
Taking a Hop on Hop off bus tour of London is a unique experience that lets you take in the charm of the city at your own leisure. Your trip across London will leave you with priceless memories thanks to the freedom to design your own schedule and stop at recognizable locations. So board the train and be ready for an unforgettable experience in this amazing city!